Development Team & Project Stuff

Dev Team
Updated 10/16/2021

~Mattyd – Writer, Director, Code, Project management
Oddball – Story / Script / Developmental Editing, Test scenes, MC Concept Art
XPND – Story / Script / Developmental Editing, Code
DiabloGraves – Script / Developmental Editing, Cinematic Proofing, Alpha Reading

FizzyPopCake – Lead Sprite Artist
YapushKhu – Background Artist/Modeler
JonathanHuygens & HeadlessMedia –
CG Elements, Sprite Work/ Character Art/Edits

Maltartouf – Composer
M4j0r Byte | $ARRR – Associate Project management, Code
cLso.nd & Orian34 –
Code

CplCrud – Sound Effects

TheHivemind – SinKitty Episode Writer
KenjiUz – SinKitty Artist

neruteru – NyakoMaids Artist

MannyManwich – Alpha Reader
TheSassJacket – Beta Reader
And…
Remmy 500 – Dev Editor during Shimi and Pepper's routes
Nuclear Candy – Dev Editor during Shimi's route

Special Thanks
Malukah, Chrome, Gourin, Yasna Pérez, Ave Maju, CloverChan, Sliche_ –
CG elements, placeholder art, additional sprite edits

Thanks
Saltome, Awsome, RenPy Tom – Additional code
Zaniel, MatterCrafter, StilesLong, M., dm, Nolreinzo –Early feedback

Also
RL Waifu, Bummer the Cat,
those whos' VNs inspired us to make this,
and everyone who encouraged us not to quit.
Produced by TaleChaser.games and ~Mattyd

Project Stuff
The Waitress! on
LoveVN's July 2021 banner!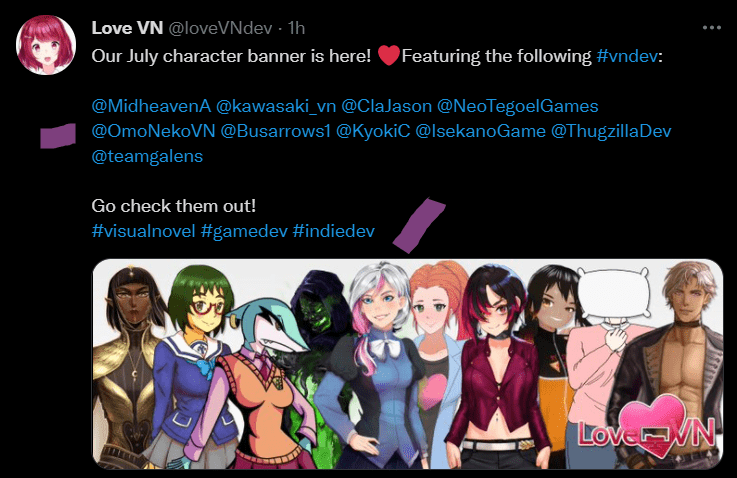 Goro! on
LoveVN's June 2021 banner!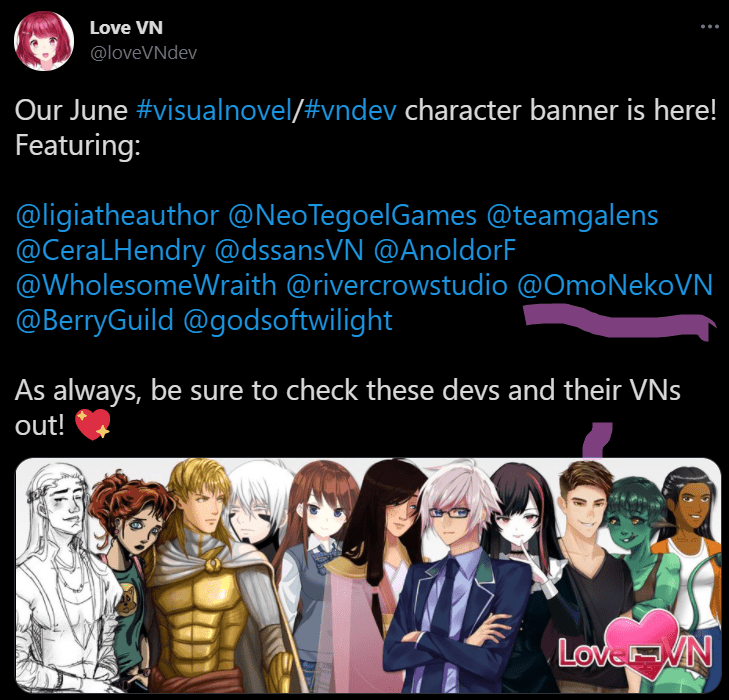 Veronika! on
LoveVN's March / April 2021 banner!


Clawdia! Right in the middle of
LoveVN's Jan 2021!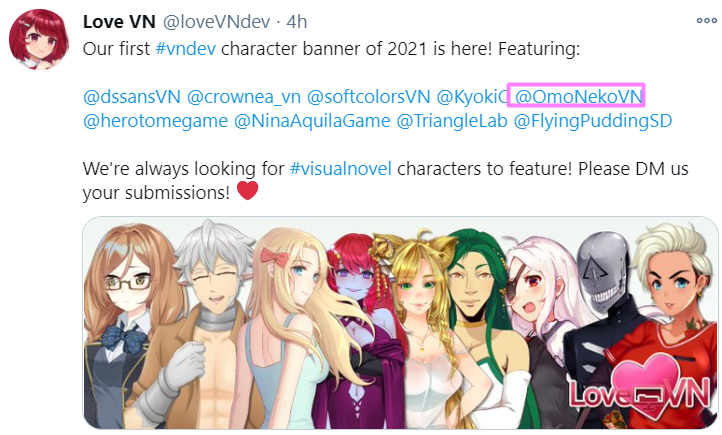 It is very cool that our creepy-cute Shimi
made LoveVN's final top 2020!